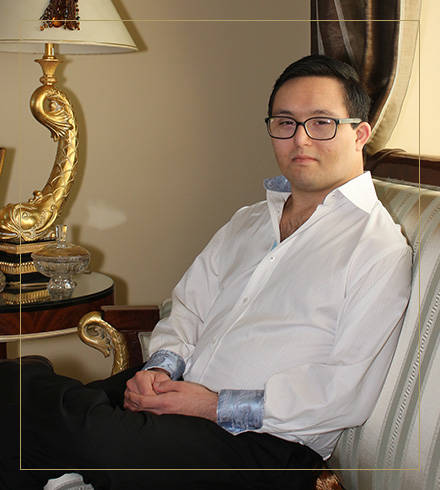 Alex started his jewelry experience at the young age of 10 years old. He was always eager to go to his father's jewelry office every chance he got. Alex developed the dream of being a jewelry designer, with a large inspiration from his father, Sam Almaz. He has always wanted follow in Sam's footsteps, who owns Mon Cheri Diamonds and multiple restaurants in the Los Angeles area.
Alex's interest in the restaurant businesses never compared to his genuine passion for the jewelry business. Alex has always dreamt of taking over the family jewelry business, just like Sam took over his father's.
Alex has always been great with computers and technology. Noticing Alex's evident talents, we wanted to find a way to combine Alex's talents with his dream. That is when a design program put Alex's dreams into action. Alex has not been able to stop designing his custom jewelry since, and his skills continue to improve.
With amazing talent and determination, Alex is spreading awareness of Down Syndrome by sharing his designs with the world. Through the help of different Down Syndrome organizations, Alex aims to display his beautiful designs and continue to create works of art.