DS Collection - Spread Awareness About Down Syndrome
Alex wants to see all people wearing his DS design collection.
He will donate a percentage of DS design proceeds to Down Syndrome Organizations in order to help the cause.
View All Products
Ask Alex For a Custom Design
"Are you looking for something unique, original, made just for you, and inspired by Alex?"
I would just take out the other "and" It made it sound choppy.
Alex will be happy to design your dreams.
View All Designs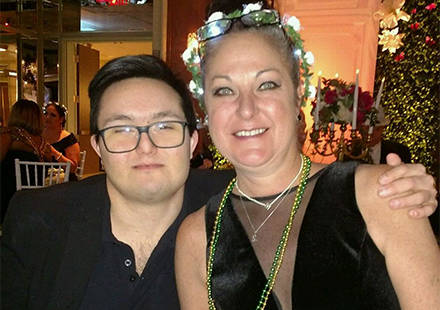 Alex is a Source of Inspiration
Alex spontaneously met a woman who has a son with Down syndrome last weekend at a New Year's Eve party.
Read more
SunDown Spring Benefit and Awards 2018
March 18, 2018
03:00 pm to 07:00 pm
LAKESIDE GOLF CLUB 4500 W. LAKESIDE DR BURBANK
CA91505
Event details